Hello Lovelies!
Today I thought I would try a new style of post, I'm going to be talking through some of the things I got up to during the week. So I hope you enjoy!
Credit : http://goo.gl/eb5mgn
So this week I went to the Cinema to see The Inbetweeners 2. For those of you who might not be familiar, The Inbetweeners is a British sitcom which follows the lives of 4 teenagers, it ran for 3 seasons and in 2011 the first movie was released. So we have all been waiting a long time for the sequel. This time we saw the lads travelling around Australia, and as usual they were getting themselves into trouble and treating us to classic inbetweeners banter. I really did enjoy the movie, a few people said it wasn't as funny as the first one, but I thought it was better - I was literally crying with laughter. It was much ruder though, so I guess if you are squimish or easily offended The Inbetweeners isn't something you would enjoy. I hope this isn't the end like it has been suggested, let's hope we will get a 3rd movie or another series? If you have seen the movie let me know what you thought in the comments!
This week I found 2 miracle products in The Body Shop, and I couldn't wait to share it with you guys! I picked up the Tea Tree Facial Wash (£5.00) and the Tea Tree Blemish Gel (£6.00) as I had a pretty bad break out on my chin. All of the gels and creams I have used in the past have never really done anything, so I wasn't holding out much hope with these products, but I was very surprised. I have been using the face wash and gel for about 5 days now and my spots have practically disappeared, so I would recommend these 2 products for sure!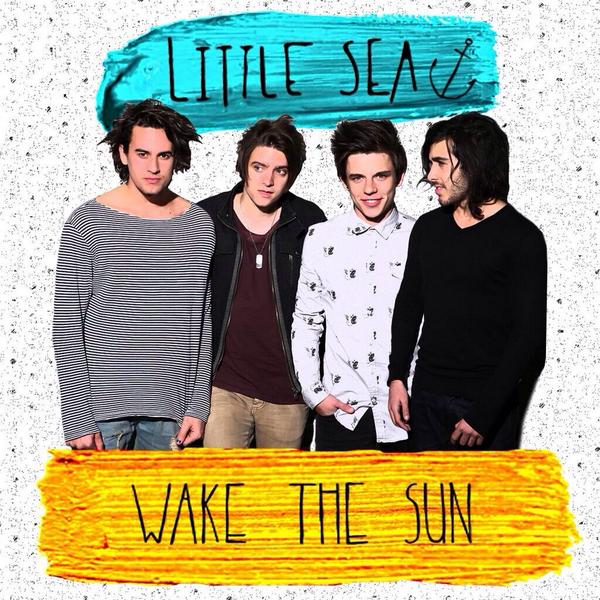 Credit : http://goo.gl/RxS9vj
This week I also came across a great band on YouTube, their name is Little Sea and I have fallen in love with their EP 'Wake the Sun' - it's been on repeat all week. If you like pop/rocky music you will love them so
check them out here
!
This week I was also nominated for another Liebster Award, so you can read that post here. This is my 3rd Liebster award and it really means a lot, so a big thank you to Rebecca! I would love it if you could go on over to the blogs I nominated and give them a follow, they are all great and I would love it if you could support them too!
Finally, earlier on today I hit 100 followers! I guess to some people 100 followers doesn't seem a lot :') But to me that's huge, I think there was 100 people in my year at school! I never thought 100 people would be interested in and follow my blog. So thank you everyone, it really means a lot! I hope you all continue to enjoy reading my blog ...