Credit : http://goo.gl/WHXeWu
Hello Lovelies!
Happy Sunday :) Today I am bringing back my monthly style crush post, in it's previous short life I struggled to get the post out with my monthly faves post and I ended up ditching it. But it's back, and with a little organisation this post will be up the day after my faves post! I really enjoy doing these posts and I hope you enjoy reading them.
So looking back at July Fearne Cotton's (Radio 1 DJ and TV presenter) style really stood out to me. I always love what Fearne wears and she is definitely one of my style icons, but this month I think she has dressed really well for the British summer. Here are two of my favourite looks ...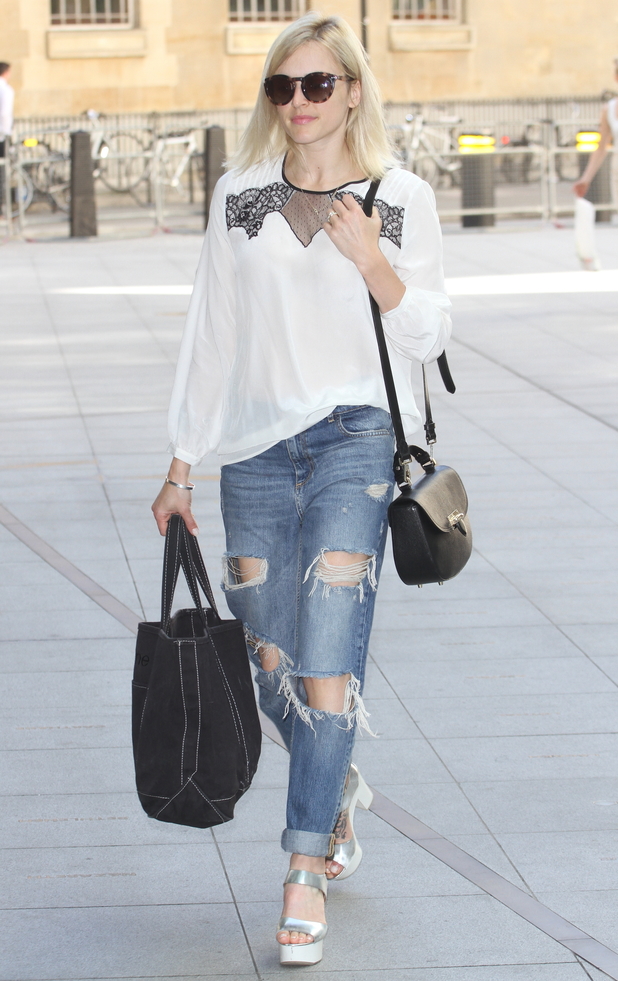 Credit : http://goo.gl/aEOX06
Fearne looks bang on trend wearing her ripped jeans and a lovely white top with lace detailing. I love white shirts as they appear fresh and crisp, perfect for the warmer weather we have been having here in Britain. Finishing off the look Fearne sported another one of this seasons trends, a pair of chunky silver sandals. She accessorised with a small black sidebag and another one of my favourite pieces, over-sized tortoiseshell sunglasses.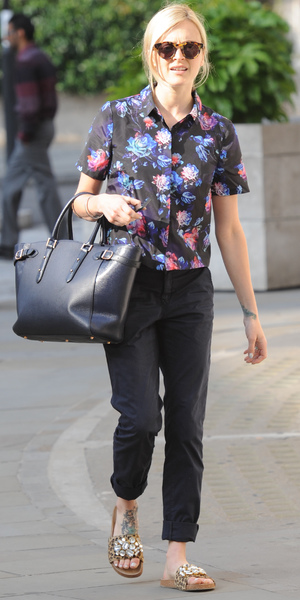 Credit : http://goo.gl/qVl5N0
Here is another one of my favourite looks. Fearne looks great on her way to work, teaming a short sleeved floral shirt with dark chino trousers, again a lovely smart/casual outfit perfect for the warmer weather. Fearne then wore jeweled leopard print sliders, another one of summers trends. The look was complete with a large navy tote and those lovely sunnies.
Here is how I would replicate the look ...
I hope you all enjoyed this post :) Let me know in the comments whose style caught your eye this month ...